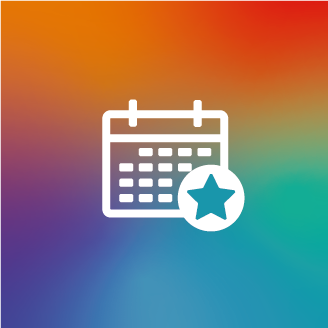 Click here to find the full article
EU project: HSLU brings Munch's Scream to a virtual audience
The European Union supports a research project with the aim to preserve and present Europe's cultural heritage through artificial intelligence and virtual experiences. The Lucerne University of Applied Sciences and Arts is involved in this EUR 3.8 million project.
At the MUNCH Museum in Norway, three versions of Edvard Munch's famous Scream are displayed on rotation. One is always visible while the other two rest in darkness to prevent the colors from fading through exposure to sunlight, moisture and other factors. It is a fate shared by countless historical artifacts ranging from paintings to statues to textiles. However, it can be just as challenging to conserve newer, computer-based ("born-digital") art objects that have no physical form. Due to the rapid evolution of software and storage technology, the lifespan of such pieces is often limited to a few years. The key question is therefore: How can we preserve Europe's cultural heritage for future generations? PERCEIVE (Perceptive Enhanced Realities of Colored collEctions through artificial Intelligence and Virtual Experiences), a three-year European research project launched in February, is seeking answers. A multidisciplinary team of scientists from eight countries and eleven institutions are involved in the project, including the Lucerne University of Applied Sciences and Arts (HSLU)—the only educational institution from Switzerland to participate.
PERCEIVE aims to create a new way to perceive, preserve and exhibit Europe's cultural heritage. The project revolves around five main aspects: Lost or fading colors in classical sculptures, paintings, textiles and historical photos as well as preservation of, and modes of presentation for, born-digital art.
Delving into the past with virtual reality
In terms of methodology, artificial intelligence (AI) and virtual experiences are key. Among other things, AI will be used to reconstruct the original state of an art object or to predict how it might change in the future using large data volumes. The results will be further processed at the HSLU's "Immersive Realities Research Lab", which specializes in research around augmented reality. Project leader Arthur Clay explains: "We want to bring these works to life and create a playful, location-independent way to access art." Their goal is to create interactive apps that reach the widest possible audience and allow them to experience well-known art objects in their original form—both in and outside of museums. Beyond that, the HSLU research group focuses on computer-based works of art, exploring ways to preserve them in the long term and to integrate them in public exhibitions.  
Clay and his team are also spearheading the development of a mobile "post-Covid" exhibition space. The idea is to set up a temporary pop-up venue in European cities and to show works of art from all periods, both in print and virtually via the apps developed. "Of course, we are only at the start of this three-year project, things are only just falling into place," Clay adds. "That said, we are proud to represent the HSLU in this important endeavor and to contribute our team's skills and knowledge."
About PERCEIVE
The PERCEIVE project is funded through "Horizon Europe", the EU's key funding program for research and innovation with almost EUR 3.8 million. For the time being, Switzerland is not part of Horizon, which is why the HSLU's funding contribution of CHF 940,000 will be borne by the federal government.
PERCEIVE was launched in early 2023 and is set to conclude in 2026. In addition to the Lucerne University of Applied Sciences and Arts (HSLU), the project consortium includes, among other contributors, Italy's Consiglio Nazionale delle Ricerche (CNR), the Greece-based Foundation for Research and Technology (FORTH), the Fraunhofer Institute for Computer Graphics Research (IGD) in Germany and the MUNCH Museum in Norway. In total, eleven institutions from eight countries are involved.
Contact for media professionals
Lucerne School of Computer Science and Information Technology
Arthur Clay, Project Leader
T +41 79 430 13 48, Email: arthur.clay@hslu.ch